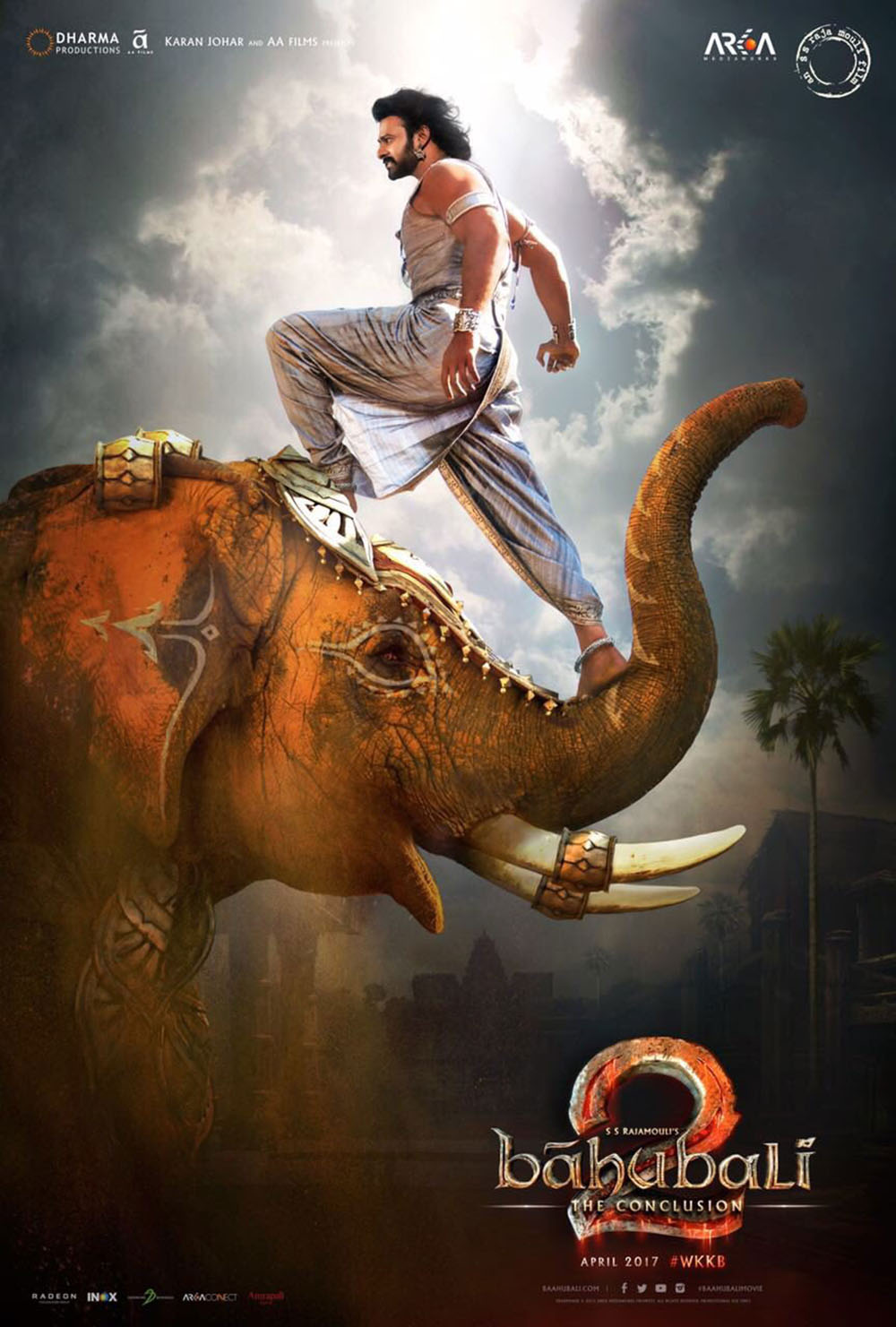 REVEIW : BAHUBALI 2 – Take a Bow!!!
DIRECTION: S S Rajamouli
RATING: Platinum(5/5)
CAST: Prabhas, Rana Daggubati, Anushka Shetty, Sathyaraj, Tamannaah, Nassar and Ramya Krishnan
GENRE: Action
REVEIW BY : PK Verdict
So you need not worry there is no answer here to the question you have been waiting for it to be answered. Seeing is believing. Bahubali2 is eventually A Must Take Cinematic Experience for movie-goers and others too; for the grandiose hype it has and the much awaited conclusion to the history of Mahishmati, Bahubali2 is definitely on your watch list.
Amar Chitra Katha age old comic series is the inspiration behind the Director Rajamouli's Bahubali creation. Bahubali is the historic cinema that would be celebrated in the history of Indian Cinema. Its gigantic scale is achieved by Rajamouli's simple determination towards his project leading the best team and offering a jaw dropping experience. Film making is indeed the ultimate team sport. Bahubali is a great team work with everyone's best foot forward. Rajamouli – Take a bow for giving the leap to the Magnum Opus beyond its capability.
The flashback that left you leaving you on an empty stomach with the Bahubali The Beginning, the conclusion definitely scores a five star as it completes the story & ends your quench on the "world wants to know" question. So explore your truth to why Kattapa Killed Bahubali?
The level of cinematic experience is elevated in the conclusion. The VFX is far better, Senthil Kumar's cinematography is commendable, Venkatesha Rao's editing is so crisp that not for a moment you step out or even swipe through your phone. Rajamouli The director succeeds to take you into the hallucination deep inside the world of Bahubali. Creativity at it's best, imagination beyond infinity, vision that is achievable. Rajamouli sets a benchmark in the history of Indian Cinema and inspires the industry to visualize that the Magnum is achievable you just got to dream big.
Hat-off to Prabhas, Tamanaah, Anushka Shetty, Ramya Krishnan for putting the best foot forward the commendable Kattappa Sathyaraj. They all enthrall you in the kingdom of Mahishmati so well that you happen to live the era. Cinema has been the highest resort of entertainment in India, we are glad to see some of the filmmakers take this as serious as "Bahubali" providing us a cinema that is filled with entertainment, entertainment and entertainment.
Rajamouli at the age of seven was fascinated by reading Amar Chitra Katha, famous comic series back then, no age is so small to dream big. Bahubali is indeed a Moving Amar Chitra Katha Go Live It.